It's been a very busy few months and below I refer to and summarise a few of things to give a flavour of what has been occupying my time.
In February provided evidence in the first successful female genital mutilation trial in the UK.  The Ugandan mother was jailed for 11 years. The law against it was introduced in 1985 and has since been amended to include assisting and taking children abroad to be cut. There have been just three other trials involving FGM – two in London and one in Bristol – which all ended in acquittals while some 298 prevention orders have been put in place to safeguard children at risk.
Undertook face-to-face training for Medical Examiners, completing the pre-appointment requirements.  It's very important to understand that Medical Examiners are not forensic pathologists and do not do autopsies (in contrast to many other countries in the world, including the USA whose National Association of Medical Examiners represents mainly forensic pathologists). The term Medical Reviewer would have been better as it more properly describes the role and has been adopted in Scotland.  Despite having been involved in process (including contributing to training) since 2013, it's only from 1 April 2019 that the government has put a system (not as envisaged, not properly funded, but it's a start) in place for hospitals to begin to roll-out. The lead college is the Royal College of Pathologists which is also responsible for training.  More details about Medical Examiners (MEs) and their role is available here, but in essence the role is to review all in-hospital deaths (community deaths will be encompassed later) review (scrutinise) medical notes to ensure appropriate care, discuss the medical certificate of cause of death (MCCD) with the completing doctor and speak to bereaved families to a) discuss quality of care and b) explain the MCCD. Medical Examiners are expected to be independent and senior doctors.  A National Medical Examiner (Dr Alan Fletcher) has been appointed and will work closely with Regional Medical Examiners. MEs will be supported by Medical Examiner Officers (not dissimilar to Coroners' Officers).  There is a planned roll-out over 1-3 years by which time the system will be statutory.  I commenced a part-time role at the Norfolk and Norwich University Hospital NHS Trust in May and with colleague MEs are developing the NNUH Medical Examiner Service.  We have just appointed a Clinical Medical Examiner Officer and with > 2500 deaths to be reviewed hope to add to the team soon. Developing the ME Service involves very close relationships with the Bereavement Office, the Mortuary, the Mortality Review System, Norfolk Coroners, Norfolk Registration Services, Crematoria and Medical Referees as well as building relationships with the in-hospital clinical teams.  There is huge enthusiasm from all to develop a service to support the bereaved, the hospital and clinicians and much to learn.
Also nice to be aware that both my parents worked at the Norfolk & Norwich (father as a trainee surgeon, mother as a nurse).  Ian served as a Surgeon Lieutenant in the RNVR on HMS Glenearn and was on board ship operating on the wounded based off Sword Beach on the D-day landings and shortly afterwards sailed to Hiroshima after the atomic bomb had been detonated.  Some images below show my father, HMS Glenearn and a map of the landings with a recently published stamp of HMS Warspite which my father described in Alex Aiken's book In Time of War as '…Out of the pall of smoke came a lovely sight: HMS Warspite steaming at a good speed between Glenearn and the Germans and pointing the latters's way..'.  My mother Angela was a Captain in the Queen Alexandra's Imperial Military Nursing Service serving in West Africa.
Another coincidental link with the Norfolk & Norwich was my uncle H.A.'Tommy' Brittain (married to my father's sister, Dorothy), the first orthopaedic surgeon appointed to the hospital in 1932. He was a pioneering surgeon and published extensively on arthrodesis and gave his name to ischio-femoral arthrodesis of the hip using the flying buttresses of Norwich Cathedral as a mechanical model. I am happy to have a copy of one of his books (the 2nd edition published in 1952).  Additionally Louis Rouillard, pictured below and a plastic surgeon at the Norfolk and Norwich was my father's best man!
Good as every to catch up with friend, mentor and legend Harold Ellis at the Royal Society of Medicine.  Didn't expect when I was his registrar at the (now transformed into flats) Westminster Hospital that we would still be gossiping three and half decades later.
Appraisal completed and discussion with Appraiser always valuable with regard to setting realistic personal development plans.
Undertook (and lectured on) the Academy of Forensic Medical Sciences Diploma in the Management of the Dead course. This was held at the Greenwich Mortuary. I spoke on 'Management of the Dead in the Custodial Environment'.  A varied, multiprofessional course and a break from more routine stuff.
Gave evidence at the High Court on an Article 3 case involving care given to police detainee (Wayne Watling and The Chief Constable of Suffolk(1), G4S Health Services (UK)Ltd(2).  Professor Ian Wall and I both gave evidence (in his case by video-link from Australia).  The Claimant brought a claim for declarations and damages under the Human Rights Act 1998 ("HRA 1998"), alleging that the First and Second Defendants, as public authorities, acted in violation of Articles 3 and/or 8 of the European Convention on Human Rights ("ECHR"). The claim failed but it is reassuring that our evidence was described as having reached 'measured and nuanced conclusions'.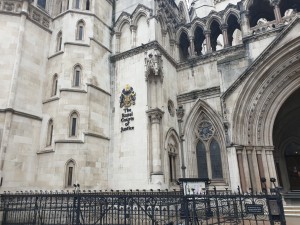 Still enjoying work as Forensic Medical Examiner for Metropolitan Police Service – in and out of a variety of police stations and hospitals to see detainees, suspects and complainants of crime.  Always varied – always interesting. Assorted police stations (Romford, Forest Gate, Leyton, and Ilford shown below) along with the Royal London Hospital attending and taking evidential samples from a critically ill RTC victim.
It is important to avoid working in silos in this setting and so the quarterly FME Audit Group Meeting is one that enables concerns and difficult cases to be discussed and reviewed in an informal and supportive setting.  Below is the start of our most recent one in Charterhouse Square.  We are now into our 6th year and it has proved valuable when support from others has been lacking or absent. The same applies to Immediate Life Support training, a requirement for work as a Forensic Medical Examiner an area that has altered substantially in recent years.
Writing and proofing of the 14th Edition of Simpson's Forensic Medicine now complete.  Publication date is December 17th 2019 so what better Christmas or holiday present for you and your loved ones?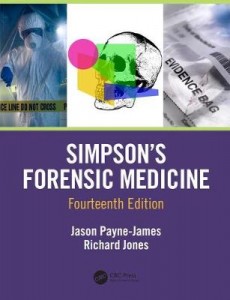 Two new books underway from end of this year.  Further volume (3) of Current Practice in Forensic Medicine and 2nd Edition of Forensic Medicine: Clinical and Pathological Aspects.
Was delighted to speak at My Big Career at the Royal College of Psychiatrists. The commendable goal of My Big Career is to 'provide free one-to-one career guidance to young people from disadvantaged backgrounds and to break down barriers to social mobility. Our advice is delivered by professionally qualified advisers volunteering from within the independent sector. These individuals are motivated by their shared passion for making career and educational opportunities available to all – regardless of background, affluence or connections.'
Attended a wonderful Memorial Service for Michael Wilks at the Royal College of Physicians which emphasised the breadth of his influence. An obituary can be found here. He was a support to so many friends, doctors, colleagues and organisations. He is very much missed and his loss noticed. I could not have carried out my role at the Faculty of Forensic & Legal Medicine without him.  He had a rare and subtle grasp of medical politics.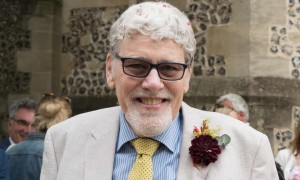 One thing of which he would have been very proud would be the launch of the Quality Standards for Healthcare Professionals working with Victims of Torture.  This hugely important initiative published by the Faculty of Forensic & Legal Medicine was launched at the Royal College of Physicians and was led  by Dr Juliet Cohen (of Freedom from Torture) and Dr Peter Green. This launch was supported by Forensic Healthcare Services Ltd (FHC for Law & Mediation),  Concurrently an international group including myself and Juliet Cohen, lead by Vince Iacopino have been revising the Istanbul Protocol for publication in 2020. I was pleased to work with artist Katy Nardoni on developing a new range of body diagrams for use in the Protocol. Images of the launch, the leads, the FHC team and Alistair Irvine, Ian Wall and Dick Shepherd are shown below.
Further meeting of the Specialty Advisory Committee of the Joint Royal College of Physicians Training Board at the Royal College of Physicians. Slow but steady progress in specialty application but unforeseeable political issues frequently raised as problems.  Progress is being made, as it rightly should to create a defined Specialty of Forensic & Legal Medicine.
Evidence given on behalf of Howard Lam's defence in West Kowloon Law Courts in January was not accepted by the judge and Mr Lam was found guilty and sentenced to 5 months imprisonment for knowingly making a false report to police.  The medical evidence related to the possibility of injuries being caused by self-infliction. This is subject to appeal. Mr Lam was a Democratic activist who alleged that he had been abducted and tortured.
In Jersey giving evidence in the murder trial of Ana Rebelo where self-strangulation with tights was part of the defence case.  Mr Rebelo was acquitted by the jurats of murder.  Always interesting to give evidence in different jurisdictions.
Back home for a particularly nasty case of grievous bodily harm with intent where young man had his hand traumatically amputated. Despite valiant surgical efforts it could not be reattached.   The defendant was convicted and sentenced to 15 years.
Returned to Acapulco to give live evidence at the Centro Integral de Justicia De Acapulco, Guerrero in the murder trial on behalf of defendants who I had examined last year for torture and cruel inhuman and degrading treatment in Acapulco Prison.  This had arisen from armed clashes between gunmen, community police and state police in January 2018.  There had been many allegations of mistreatment.  The evidence was heard before a judge on 6 of the 16 defendants via a translator over a 10 hour period extending well into the night.  Defendants and victims families were present throughout. My conclusions were similar for all (written evidence has already been provide) – namely the findings, according to the Istanbul Protocol were either consistent or highly consistent with the account he gave. I used the International Committee of the Red Cross definitions for torture and other forms of ill-treatment which are: Torture consists of severe pain or suffering, whether physical or mental, inflicted for such purposes as obtaining information or a confession, exerting pressure, intimidation or humiliation; Cruel or inhuman (synonymous terms) treatment consists of acts which cause serious pain or suffering, whether physical or mental, or which constitute a serious outrage upon individual dignity. Unlike torture, these acts do not need to be committed for a specific purpose; Humiliating or degrading (synonymous terms) treatment consists of acts which cause real and serious humiliation or a serious outrage upon human dignity, and whose intensity is such that any reasonable person would feel outraged; Ill-treatment is not a legal term, but it covers all the above-mentioned acts. For this reason I considered each had been subject to cruel or inhuman treatment, which may possibly have extended to torture.  I am pleased to say that all 16 defendants were acquitted. Huge credit must go the Argentine Forensic Anthropology Team and the incredible defence lawyers working under massively challenging conditions.
On a (considerably) lighter note went to the 20th Anniversary performance of Mama Mia, the stage musical in London.  An absolutely phenomenal evening made even better with Bjorn Ulvaeus & Benny Andersson on stage at the end, and as ever very generous and funny.  Another viewing also of Lin-Manuel Miranda's Hamilton (this time in London rather than New York).  A really amazing piece of work.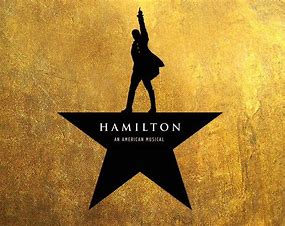 Also another brilliant exhibition by Sean Scully – Sea Star at the National Gallery.  A phenomenal artist.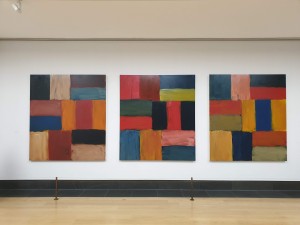 Wouldn't be right to miss out Spitalfields and Shoreditch with examples of, or reference to great artists or architecture, namely Nicholas Hawskmoor, Ben Eine and Thierry Noir.
Was invited to Anglia Ruskin University to explore possible mutual collaboration and had a very fruitful meeting with Rahul Pathak and Kyp Georgiou. Was really impressed by the facilities and plans for the future and hope we can undertake some joint ventures.
Finally two other enjoyable events was a second trip to Malawi to visit youngest daughter who had been doing her student attachment at the remote Kasungu Game Reserve.  Facilities very limited but possibly one of the  most beautiful places I have visited – the high point ascending Black Rock and seeing the sun set over Zambia. Also very lucky to see wild elephants and a host of other animals.
And then, although not one for reunions I returned along with a dozen or so others to Ipswich School which I left in 1974.  What was remarkable was how little any of us had changed (apart from physically), and neither had the school. It was really very refreshing and almost impossible to believe that some of us had not seen each other for 45 years. Not being particularly sentimental about school I was surprised how touched I felt about revisiting old haunts and catching up with contemporaries.  The school motto 'Semper Eadem' seemed particularly appropriate and having just watched 63Up the continuation of Michael Apted's incredible series following a range of children from the age of 7 till now (they are almost immediate contemporaries), the resonance was powerful.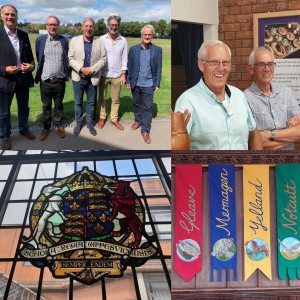 It was nice to catch up on some reading research and writing at  the very peaceful (but not quiet as at 0100 I was recording 55dB noise from cicadas) Valley Church in Antigua from where I could see the islands of Montserrat, Redonda, St Kitts & Nevis (where Alexander Hamilton was born in 1755)  and around or past which we have raced or sailed in Heartbeat IV.
It was good to complete my evidence over two days at Mombasa Law Courts (High Court 1) in the ongoing murder trial of Alexander Monson. The Kenyan system means that there are some substantial delays in process (the inquest commenced in 2015 and completed in 2018) and the murder trial proceedings have been taking place this year and will probably conclude in the first half of 2020. This is not fair on the victim's family or the defendants, however those of us involved in the criminal justice system in England & Wales will not be unfamiliar with inappropriate delays. In Kenya, it is how they manage a very busy system, in the UK it appears to be deliberate political intent, making (along with the loss of legal aid for so many) the phrase 'access to justice' ring very hollow for many.