As we moved into the second year of the  COVID-19 (C-19) pandemic workload, already high, appeared to increase.  This appears to have been in part, a direct knock-on effect of C-19 but also, indirectly where events or workstreams that had been put on hold were now taking place, often using MS Teams/Zoom and other remote working technologies.
Below I list and discuss a few examples of project, workload or other matters on a month by month basis.  My main responsibilities remain a mixture of clinical, academic/educational, research and writing with involvement in policy for national and international bodies and this is reflected in most days and weeks' workload.  Court opinion as an expert witness remains a substantial area of practice in the UK and overseas.
January
The Medical Examiner Service  (MES) was under extreme pressure from the C-19 pandemic as were acute hospitals and at the Norfolk & Norwich our monthly number of deaths almost doubled to 500. Scrutiny was achieved for the majority of these patients with the support of all the MES team. The NNUH response to the pandemic had been phenomenal and the intention to minimise contact and ensure that any contact was safe, resulted in a complete absence of the usual hustle and bustle in the corridors of a busy acute hospital.
Some courts remained open and I gave evidence in a successful drink-drive appeal in Swindon Combined Court.  Meetings of the Specialty Advisory Committee of the JRCPTB and other bodies were conducted remotely, as were Regional Medical Examiner meetings.
The Faculty of Forensic & Legal Medicine's (FFLM) multi-professional Conducted Energy Device Working Group met, and as a result of the work of that group a resource (the CED hub) was made available and training provided later in the year for all healthcare professionals working particularly in police custody and emergency medicine.
I updated the FFLM Irritant Spray guidelines with Jeanette McGorrigan.  Both PAVA and CS have been used when deaths in custody have occurred, even if not the cause of the death.  Concerns about the classification of irritant sprays as personal protection equipment rather than as a less-lethal weapon (as internationally recognised) resulted in discussion between the Committee on Toxicity and the Scientific Advisory  Committee on the Medical Implications of Less Lethal Weapons.
Caroline Pidgeon, Liberal Democrat London Assembly Member wrote to AC Rolfe at the Metropolitan Police Service raising questions about proposed changes in the delivery of forensic medical services within the MPS.
The documentary Death in Bollywood, exploring the death of Jiah Khan was shown on BBC2.  Forensic scientist, Sue Carney and myself had been in Mumbai in 2019 t0 review the circumstances of her apparent death by suicide. The documentary was disappointing to say the least, in that many significant aspects raised by Sue and myself were omitted.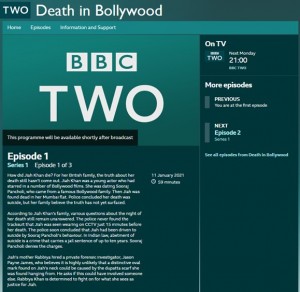 Immediate Life Support (ILS) annual training completed – something that is essential if work involves any clinical contact, but also an opportunity to catch up in (distanced) person with old friends and colleagues.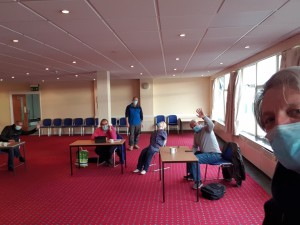 Progress now underway on three book projects.  The first is Current Practice in Forensic Medicine (Volume 3) which will be published in 2022 – an update on matters of current interest in the forensic setting. Chapters will include non-fatal strangulation, medical and toxicological aspects of chemical warfare and intimate partner homicide.  This is co-edited with John Gall.  The Medical Examiner System in England & Wales: a Practical Guide will be the first book outlining the newly (since 2019) national Medical Examiner system in England and Wales.  This is co-edited with Suzy Lishman who is also Chair of the Royal College of Pathologists Medical Examiner Committee.  This should be published in early 2022, and is likely to need a second edition fairly rapidly, particularly when the Medical Examiner role becomes statutory.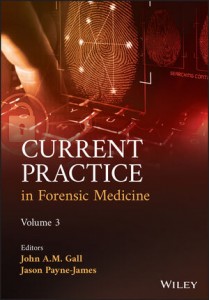 The two Freedom of Information studies – one on the provision of healthcare services within police custodial settings and one on complaints against healthcare professionals working in the police custodial setting – are well underway and data collection and analysis will take place during 2021 with submissions planned by the end of 2021 for at least one of these.
James Lin of the International Rehabilitation Council for Torture Victims summarised the role of the Independent Forensic Expert Group (IFEG), of which I am a member in 2020 in the following way:
 The IFEG expert statement on Conversion Therapy has been cited almost daiky in the media and has contributed to steps to ban it in states including Australia and Israel. 10 days after issuing our public report examining the killing of 23 prisoners during the La Modelo prison riots (Colombia), the Inspector General opened an investigation against the Director and Deputy Director of the prison. After 3 years, 1 forensic evaluation, and 2 amicus briefs later, the Court of Cassation of France rejected an extradition request of Spain finding the confession of Iratxe Sorzabal (from the Basque region) was likely obtained through torture. IFEG continues to support the development of and mentor national forensic expertise in Mexico and has created a template for the assessment of medico-legal reports, which is being implemented and used in trainings, including in Chile. We continue to provide comprehensive support to civil society and international organisations in Belarus, including workshops on evidence collection, reviewing of medical and photo evidence, developing tools, and training to a new network of young health professionals. Our assessment of torture in the cases of Hussain Moosa and Mohamed Ramadhan (Bahrain) is being raised by UK Members of Parliament.
Back home, despite a range of opinions I felt the beard needed to go.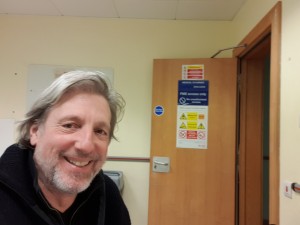 February 
Provided evidence in a non-fatal strangulation case in Jersey (which was subject to an unsuccessful appeal in December 2021).
The Office of the High Commission of Human Rights  requested some revisions to my copyright authorization for the anatomical drawings in annex III of the IP manuscript. These have been redrafted and we still hope that the 2nd Edition of the Istanbul Protocol will be published in early 2022 by the OHCHR.
Continuation of the Clinical Forensic Medicine module for the QMUL Master of Forensic Medical Sciences degree.  The CFM module is made up of a range of subjects including the role of the forensic physician, assessment of torture victims, investigation of sexual assault and methods of restraint and control.
Discussions with my cousin Alison Cobb about her forthcoming autobiography (A Secret Never to be Told) about growing up in Norfolk. She is the daughter of the first orthopaedic surgeon appointed to the Norfolk & Norwich Hospital – HA (Tommy) Brittain whose obituary and frontispiece for the 2nd edition of his book is reproduced below.  This book will be published by Gavin Jamieson's Lapwing Publishing  in 2022.
The development of the Medical Examiner system requires an adequate number of Medical Examiners and an adequate number of Medical Examiner Officers.  Teaching of both groups has been led bv Suzy Lishman and with incredible work from the Royal College of Pathologists has continued face to face teaching online.  Despite the huge logistic challenge it has worked extremely well. I was one of the facilitators in the February training. Training for MEs and MEOs can be accessed via the RCPath website.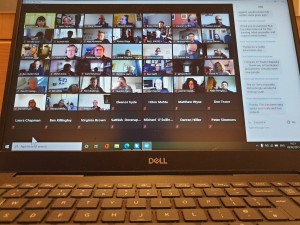 Was very pleased to be at the launch of new report 'Police Lethal Force & Accountability: Monitoring Deaths in Western Europe'  a really significant milestones in clarifying issues around collection, recording and publication of data about the deprivation of life in policing and law enforcement situations which are the basis of ensuring the responsiveness of police agencies and their accountability under the rule of law. Despite the importance of lethal force, relatively little is known internationally about how often it takes and under what circumstances. Existing monitoring efforts tend to focus on police killings in specific nations or cities, and usually do not allow for comparisons across jurisdictions, or to detect patterns or trends over time. The project, Monitoring Lethal Force, has three principal long-term aims:
to understand the issues associated with monitoring the use of force and offer recommendations to strengthen or initiate monitoring systems;
to enhance our understanding of the factors associated with incidents where law enforcement organisations resort to firearms and other lethal force;
to support debate, research and advocacy to improve practices around the use of lethal force by law enforcement organisations.
Hopefully those who need to understand this, will take some notice.
Discussions with Yusuf Zine of InnerSpeak about the sad case of Soleiman Faqiri and the upcoming podcast 'Unascertained' for which I was asked to comment on possible contributory factors to cause of death. On December 15, 2016, Soleiman Faqiri was found dead in his cell after an altercation with a group of correctional officers. After suffering a schizophrenic episode, the 30-year-old was awaiting a pre-trial mental health assessment at a Lindsay Ontario jail. He was pepper sprayed, shackled, and wore a spit hood. But there was no footage of what went on inside his segregation cell. 'Unascertained' pieces together the timeline of what happened.  The similarities with the death of Alo Ngata are fascinating. This too has been addressed in detail by investigative journalists and I was questioned about this for the documentary 'I can't breathe'.
Happy to be invited by friend and colleague Tony Bleetman to contribute to a proposed new MSc degree related to safe control and restraint. The two sad cases above reflect the absolute need for appropriate training and education in these settings.
March
Completed draft chapters and draft Preface for new Medical Examiner book.
Further ME training as a facilitator for RCPath.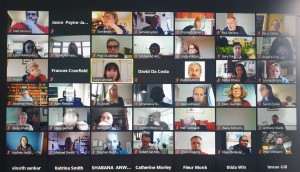 MSc lectures on Conducted Energy Devices, Acute Behavioural Disturbance and Mental Health, Injury Documentation.  Begun to develop MSc topics for dissertation subjects. Some excellent topics of current relevance.
National Medical Examiner, Dr Alan Fletcher delivered a well-received Leeming Lecture at the University of Bolton on the development of the Medical Examiner system.
A formal remote farewell to old friend and colleague of several decades Eddie Josse – who along with Neville Davis (whose memoir 'Love Will Find a Way' has just been published) have been pioneers in the recognition of clinical forensic medicine as a discipline. Neville (now in his 10th decade) continues to practice medicine.
Visit under tight C-19 restrictions to review patient at HMP Winchester with court case at Winchester Law Courts the following day. Mixture of hybrid and in-presence evidence by various witnesses.  Jurors separated by perspex.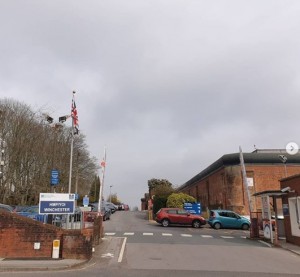 Research meetings with research team to look at ambulance call-out data from Metropolitan Police custody suites. Additonally we had further discussions with Kieran Kennedy, co-author about progress of FOI papers and review of the data.  Attended the University of Plymouth virtual graduation for daughter. Very proud indeed.
Board Meeting of the European Council of Legal Medicine held remotely. Main issues included plans for the next General Assembly; the President reviewing monospecialty status having written to Dr. Luisa Regimenti MEP (and also to Ms. Clare Daly MEP and Ms. Frances Fitzgerald MEP from Ireland) to follow-up to the meeting in Brussels in February 2020; and discussion regarding  the Forensic On-Site Guidelines paper led by Rossana Cecchi which has now been accepted for publication in the International Journal of Legal Medicine.
The Family Justice Council meeting Experts And The Family Justice System: Widening The Pool was hosted virtually. The primary role of the Family Justice Council is to promote an inter-disciplinary approach to family justice. As an advisory body, it monitors how effectively the family justice system operates. Its membership is drawn from all the key professional groups working in the system. I am a member of the Medical Experts Working Group – SE(N) Regional Committee (Norfolk, Suffolk, Essex, Cambridgeshire, Bedfordshire & Hertfordshire) chaired by HHJ Jaron Lewis and Professor Keith Rix.  The Committee has identified a number of key themes raised by professionals who either are, or wish to be expert witnesses, which act as barriers to the role. It is hoped that these themes will be replicated in other regional committees so that the FJC can take them forward.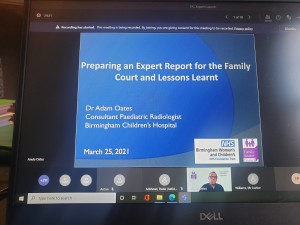 April
Following an application and interview process I was appointed Chair of the Scientific Advisory Committee on the Medical Implications of Less-Lethal weapons  (SACMILL). SACMILL provides independent advice to UK government departments and organisations on the biophysical, biomechanical, pathological and clinical aspects of less-lethal weapon systems. SACMILL is an advisory non-departmental public body, sponsored by the Ministry of Defence.  SACMILL is responsible for:
issuing independent statements on the medical implications of the use of specific less-lethal weapon systems, when used in accordance with published operational guidance provided to users
giving advice on the risk of injury from specific less-lethal weapon systems striking specific areas of the body, in a format that will assist both those responsible for developing policy and for operational users to help make tactical decisions
SACMILL provides advice only to UK government departments and organisations. It does not provide scientific or technical advice to external suppliers of equipment and it does not act as a provider or commissioner of original research.
Monthly Regional Medical Examiner meetings – always useful to determine how the development of the ME Service locally compares to others in the region and nationally.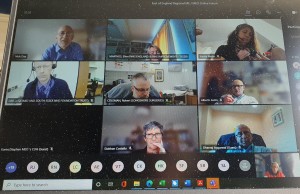 Was walking past WPC Yvonne Fletcher's memorial on 17th April and realised it was 27 years since I was assisting Professor Harold Ellis try to save her at the Westminster Hospital from unsurvivable injury,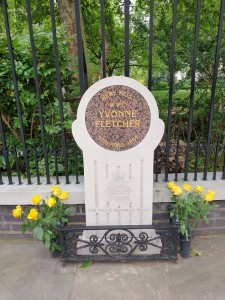 The first national Medical Examiner annual conference was held on 27 April 2021 with over 350 delegates attending virtually. The first National Medical Examiner report for 2020 was launched. There were a range of high-profile speakers including Minister of State for Patient Safety, Suicide Prevention and Mental Health, the Chief Coroner, His Honour Judge Thomas Teague QC; and Sir Robert Francis QC, Chair of Healthwatch England. Great credit due to Suzy Lishman and the RCPath team for organising this.
Visit from Donal MacIntyre and camera team for some background on process and post mortem findings for Jim Sheridan's documentary on the death of Sophie Toscan de Plantier in Schull, West Cork.
UEMS (European Union of Medical Specialists)  meeting (I am a UK representative for the Legal & Forensic Medicine thematic federation).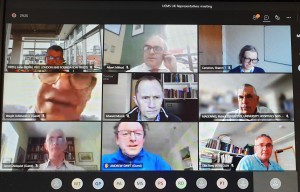 IAFS 2023 Teams Meeting to promote the delayed triennial IAFS conference.  Useful session and all those present hoping for the possibility of a face-to-face meeting in Sydney in 2023. This will be held on 20 – 24 November 2023, at the International Convention Centre Sydney, Australia and is a must attend for all those involved in research in the forensic medicine and forensic sciences settings.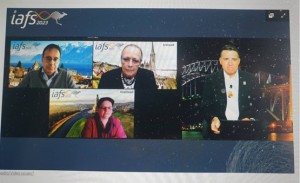 Had a one to one Zoom meeting with Jeremy Hunt to discuss progress with Medical Examiner system which was initiated when he was Secretary of State for Health & Social Care after many years delay.  He has strong interests in patient safety and in addition to being chair of the Health and Social Care Select Committee since January 2020 founded  the charity, Patient Safety Watch which seeks o establish data to report on patient safety and harm in care.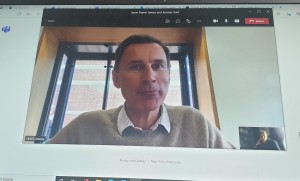 On April 30th  after ~ 30 years my role (and that of most of my colleagues) working as  a Forensic Medical Examiner for the Metropolitan Police Service came to an end.  Previously our team covered courts and police stations in Central and North East London, including City of London and British Transport Police. A few have continued to work in a slightly bizarre employment arrangement whereby a locum agency 'employs' the doctors.  Far from ideal, but…….  Looking back, I have worked in many historical police stations and courts now gone (Vine Street, Bow Street, Leman Street, Limehouse, Marlborough Street Magistrates, Marylebone) and more recently in the new soulless custody centres.  Is the care for vulnerable detainees better, despite all our efforts? Hand on heart I don't think so.  There have been undoubted improvements in aspirational standards of medical care, but these standards need to be supported by a will to enforce them.  Theresa May's decision when she was Home Secretary to cancel the planned transfer of police custodial healthcare in England & Wales to the NHS, reinforced the sense that this government perceives that care of vulnerable individuals who'd been arrested is not that important.  Have I enjoyed my clinical role working with the detainees and their complex issues, and the police teams on the ground? Immensely.  Would I have continued if not pushed? Yes.  Do I now regret not working as an FME now? Yes and no. Loved the patient contact, but poor leadership and lack of support for those trying to improve things, and the lack of effective oversight of medical services meant it's the right time to direct energies elsewhere. Some unfinished business remains.
May
A spot of SystmOne electronic medical records training, with Met FME colleagues courtesy of MPS.  Useful day but not convinced that a single day training is adequate for the role envisaged. It's pretty clunky.
The Faculty of Forensic and Legal Medicine AGM took place on 7th May 2021 with President Margaret Stark handing over the reigns to Professor Paul Marks, neurosurgeon and Senior Coroner. Paul and I trained together at the (then) London Hospital Medical College and so he will be the second LHMC FFLM President. In addition several of the former Vice-Presidents including Peter Green, and Roy Palmer, and Honorary Treasurer Daniel Haines were all Old Londoners. Difficult to know if this related to The London's forensic history with Professors Francis Camps and 'Taffy' Cameron heading up the Forensic Medicine department for years.
Visited Michael O'Hare's stunning  'Man Behind the Curtain' restaurant and visited the The Hepworth Wakefield – a phenomenal art exhibition.
An update with editors and publishing team from Taylor & Francis for the new Payne-James and Byard's Forensic & Legal Medicine: Clinical & Pathological Aspects being edited by Roger Byard and myself. The new book will have 100+ chapters and be published in 2023 and contributors have been finalised.  We expect chapters to be delivered between October 2021 and January 2022. Taylor & Francis also publish Simpson's Forensic Medicine (which has just been translated into Polish by Tomasz Jurek and Zbigniew Jankowski).
In May the Campaign for Freedom of information produced a publication Submission to the Public Administration and Constitutional Affairs Committee Propriety of governance in light of Greensill . In the light of our research experiences with FOI requests, I was quoted in this submission:
FOIA has been used to investigate the frequency of complaints against healthcare practitioners acting for the police. These provide vital medical care to detainees in police custody, victims of crime – including sexual offences – and may also play a role in assessing injuries to police officers. However, 16/44 (36%) of police forces surveyed said that they could not provide information on complaints against these practitioners as their healthcare services were outsourced to private companies such as G4S and Serco Health. Professor Jason Payne-James, one of the authors of this study, has stated: 'The nature and quality of health and forensic medical services for vulnerable complainants and detainees should be the same across all police services, as directly or indirectly poor quality of services can, in the extreme, lead to death or harm in custody, and miscarriages of justice. It is in the public interest for comparisons to be made between healthcare provision in these settings, so that those police services providing inadequate healthcare can be identified and challenged. If some police services can provide the data under FOI, all should'.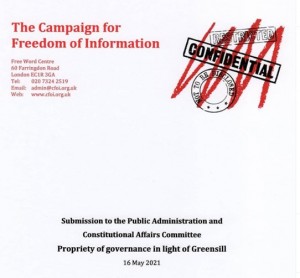 Saw Les Miserables Staged Concert at the Sondheim. Great to see performers in action. They applauded the audience as this was their first performance on reopening. Its brilliance never fades.
Continue to explain the role and function of the ME Service – a concept not always clear to many clinicians.  Emergency Department colleagues at NNUH have been very receptive and supportive, as HM Coroner for Norfolk wishes for all coronial notifications to be reviewed in advance by a Medical Examiner.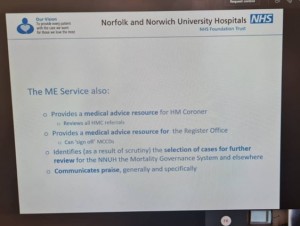 All day conference with counsel regarding care of a vulnerable detainee that led to deaths.
Noted a big increase in orders for ForensiGraph® products from non-forensic settings including the Natural History Museum, veterinary medicine, marine biologists, professional photographers, automotive suppliers, archaeologists, lawyers, anthropologists, departments of agriculture, florists, biometric suppliers, aquatic supplies, museums and classic car repairers to name but a few.  One even featured in international news!
June
Chaired first SACMILL meeting
First theatre after most recent lockdown.  Love Letters at the Haymarket theatre. Great production directed by Roy Marsden and starring Jenny Seagrove and Martin Shaw.
Good to see all colleagues at the European Council of Legal Medicine Collegial & Educational Virtual Meeting (Geneva).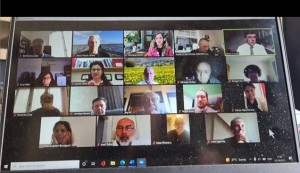 The new way of interviewing – fellow NNUH ME Katie Carpenter and myself as part of the remote interview team for a new Medical Examiner Officer.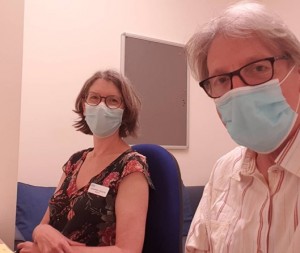 Board Meeting of Forensic Sciences Research of which I am an Associate Editor. As a peer-reviewed journal of the Academy of Forensic Science (AFS), Forensic Sciences Research publishes latest research in various disciplines of forensic sciences. It aims to promote forensic sciences through quality research articles, reviews, case reports, and letters to editors. The journal strives for an international authorship and publishes a broad scope of forensic sciences
Further South Eastern Expert Committee Family Justice Council Meeting to explore means of expanding pool of experts in the family courts.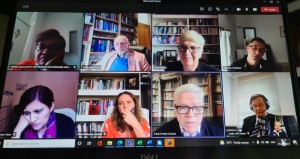 Attendance at Hendon Magistrates' Court – redesignated as a Nightingale Court – so secure that even security were not aware. An initiative intended to put the blame for court backlogs on C-19 rather than 10 years of underfunding of the criminal justice system.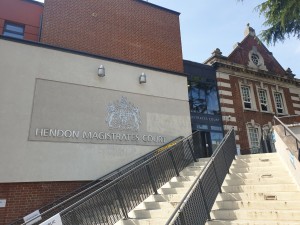 Went to Brick Lane Art Gallery to see exhibition including my talented cousin Eleanor Tallowin, encaustic artist.
Was delighted to celebrate the birth of first grandchild (a granddaughter) in mid-June.
July
Completed two chapters for Current Practice in Forensic Medicine 3 – one on the England & Wales Medical Examiner system and one on non-fatal strangulation.  The latter of current relevance as it has now been created as a separate offence under the Domestic Violence Act 2021 (see s70  – Domestic Abuse Act 2021 (legislation.gov.uk)) and these will be interesting cases in terms of prosecution and defence.  The current question is whether radiological techniques can identify non-externally visible soft tissue injury caused by application of force to neck, such that it would be evidentially acceptable to courts (and whether absence of such evidence would be a possible defence)?   We are exploring studies on this.
Forensic & Legal Medicine Specialty Advisory Committee meeting of the JRCPTB. Slow progress with specialty application and questions raised about effectiveness or openness of process.  C-19 still a useful excuse for delayed or slow responses although most of us seem to manage OK now.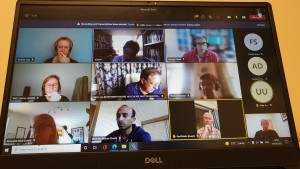 Meeting at the Ministry of Defence on SACMILL business to discuss current actions, proposed strategies and status of projects in hand.
Launch of the  'Toward a Lethal Force Monitor' report on 7th July 2021. An important and significant publication.
Assorted criminal trials and defendant assessments in Chester, Durham, Hitchin and Wellingborough
August
Delighted that our paper 'The PERFORM-P (Principles of Evidence-based Reporting in FORensic Medicine-Pathology version)' has been published in Forensic Science International.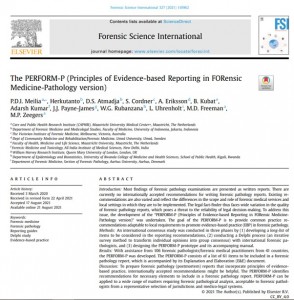 Visit to the Haven at St Charles' Hospital to review colposcopy DVD and medical records.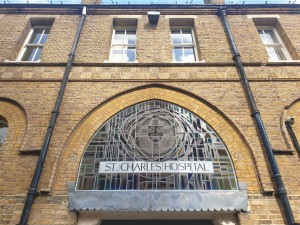 Lecture on the Medical Implications of Less Lethal Weapons to the 8th International eConference on Forensic Medicine & Toxicology.
September
Another good Medical Examiner face to face session via Zoom thanks to the great RCPath team.  Now over 1000 Medical Examiners have been trained although I suspect we will need to double that number eventually.
I summarised some of the relevant information in a video 'The Role of the Medical Examiner and Death Certification' a few months ago.
Did my Introduction to Clinical Forensic Medicine lecture to MSc in Forensic Medical Sciences QMUL students, having brought forward this module earlier in the curriculum. Again a huge range of students with varying backgrounds who are interested in the broader forensic field, and included scientists, doctors, psychologists, nurses and some undergraduates undertaking an intercalated degree.  It was nice to be back to some live teaching in front of real students, but I believe the future will always be hybrid working.
October
Lectured to and provided a workshop for the 13th Annual Meeting of the Asia Forensic Science Network being held in Manila. This followed on from training the Philippine National Police for biological evidence collection in November 2019.
Was lecturing to MSc student  in the Milton Theatre in the Garrod Building in Turner Street E1 at Barts and the London  on torture and cruel, inhuman and degrading treatment to my MSc students. This was the original London Hospital Medical College where I taught as an Anatomy Lecturer in the dissection room immediately after house surgeon and house physician jobs (the equivalent if FY1 today). There was general shock & awe when I told them first time I was lectured to in that theatre was 1975 and the last time in 1979 and hadn't been in it since! ☹  I also I spent many happy sleeping hours in the Library nearby though.  The Good Samaritan pub is known to all Londoners, and appears to be relatively unchanged.
Lectured remotely to Forrest Medico-Legal Services  on Ballistic Injuries and  Their Effects, with a very useful discussion afterwards.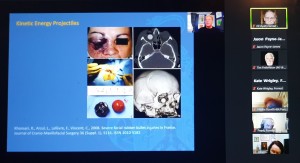 Our paper 'European Council of Legal Medicine (ECLM) on-site inspection forms for Forensic Pathology, Anthropology, Odontology, Genetics, Entomology and Toxicology for forensic and medico-legal scene and corpse investigation' has now been accepted for publication in the International Journal of Legal Medicine.
Drink-drive case at Ipswich Magistrates Court.  Defendant acquitted and not assisted by very flawed Road Traffic Act process by police. These cases seem to become more common and difficult to know whether its down to poor experience or training.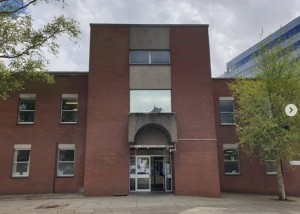 Chaired a SACMILL meeting. All projects up to date.
November
Meet with Chris de Gara during a trip to London and re-live a few of our greatest hits!
Justice for Alexander Monson's family after 9 years. Convictions for manslaughter. Judgment made reference to brutal torture. Case concluded 2 years after I gave evidence in Mombasa Law Courts at criminal trial and 6 years after I gave evidence at the inquest at which it was concluded he had died at the hands of the police paving way to a criminal trial. Persistence by family and colleagues. Interior court image courtesy of katie.g.nelson/TheTelegraph.
New paper in Medicine, Science and the Law  – Complaints against health care professionals providing police custodial and forensic medical/health care services
in England, Wales and Northern Ireland – what do we know? Medicine, Science and the Law 1–12 © The Author(s) 2021 DOI: 10.1177/00258024211053977
journals.sagepub.com/home/msl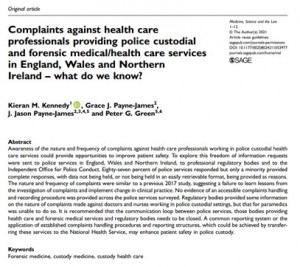 Interview with Ayman Mohyeldin on the death of Rosanne Boylan in the January 6 Capitol riots for NBC Universal.  Discussing variously cause of death, intoxication, asphyxia, crowd control and interpretation of available CCTV and Body Worn Video.
In November 2021  in the first published report of its kind, independent forensic experts from the International Rehabilitation Council for Torture Victims (IRCT)  found "compelling evidence" of "a coordinated policy and practice of systematic torture and ill-treatment against Belarusian citizens" detained for protesting rigged presidential elections .Working in partnership with the International Committee for Investigation of Torture in Belarus (ICITB), members of the IRCT's Independent Forensic Expert Group (IFEG) documented 50 cases selected at random from a database of some 1,500. Despite a geographical span across 15 different police stations in seven Belarusian cities, the experts concluded photographs, medical reports and interviews presented "highly patterned evidence of injuries" demonstrating a "punitive use of force" that qualifies as torture or ill-treatment.
Visit to Anglia Ruskin University in Cambridge to discuss possible collaboration on forensic training and development with Forensic Healthcare Services Ltd and Scenesafe.  Good progress was made and a plan is developing.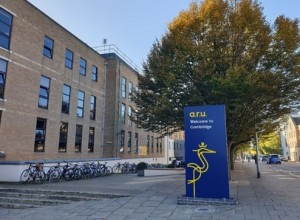 Recording pieces to camera with Finlay Bald for upcoming 2022 series on causes of death for Entertain Me UK.
Finalised agreement with Elsevier for the 3rd edition of the Encyclopedia of Forensic & Legal Medicine for 2024 which will be co-edited by Roger Byard and myself.
Visit Simon Rogan's wonderful L'Enclume in Cartmel.
December
Remote Family Court Hearing at Chelmsford Law Courts because Sky and BT can't deliver a stable signal to my office.
My App ForensiDoc® has been updated revised and released. ForensiDoc® is an App that provides forensic documentation of injuries, scars, scenes of crime, health assessments, and other events, such as traffic accidents. It is applicable to a wide variety of other settings where accurate, timely data capture is required. The documentation provided by ForensiDoc® is contemporaneous, almost instantaneous and can generate a standardised report appropriate for hard copy print out immediately. It has been designed to allow simple capture of all relevant information and outputting it as an editable Word document with accompanying hand-drawn diagrams, images, audio and video files. The App uses the drawing, camera and video and audio recording functions of the device being used.
The Forensic Healthcare Services Ltd Christmas Meal 2020 went ahead safely (in October) and with no pre- or post- C-19 issues at the excellent Cafe Brazil.  The NNUH Medical Examiner Service Meal (2021) had to be cancelled though as the Omicron variant became an issue.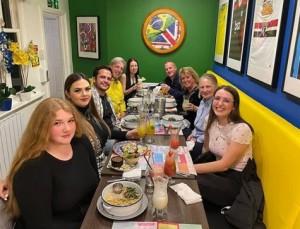 Meeting with John Gall at  The Ivy, City Garden to catch up on Current Practice in Forensic Medicine 3, the and plans for Current Practice in Forensic Medicine 4.  Also an update on the International Association of Clinical Forensic Medicine of which John is President. Previously known as the World Police Medical Officers (I was President in 2011-14) it will be represented at IAFS 2023.
Lecture for Academy of Forensic Medical Sciences on Examination of Detainees in Custody.
Summary
A busy and productive year with every indication that next year will be more so, but, as for everyone with some common sense , everything overshadowed by  C-19 concerns and no indication that the UK government has a real idea of how to manage it.  The dissemination of fake or false information and the failure of mainstream media often to call-out and shame such information is another reason to have concerns about those who do their best to ensure the welfare and safety of family, friends and colleagues.  Summer seems a long way off.